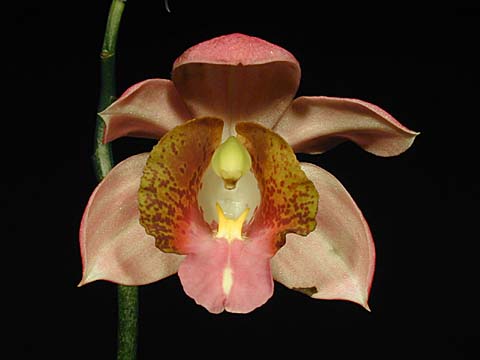 ~Gastrorchis francoisii Schltr. 1925 - See Phaius francoisii (Schltr.) Summerh. 1921 Photo courtesy of Andy's Orchids Copyright © 2002 All rights reserved.
Flower Size 1 1/2" [3.75 cm]
A very handsome cool to warm growing terrestrial genus with absolutely beautiful flowers, dark-green 12" foliage with very undulated edges, erect 2 ft. spike with stunning 1 1/2" flowers, sepals and petals are white inside and purple outside, the tri-lobed lip is violet rose and reddish brown on a golden background.