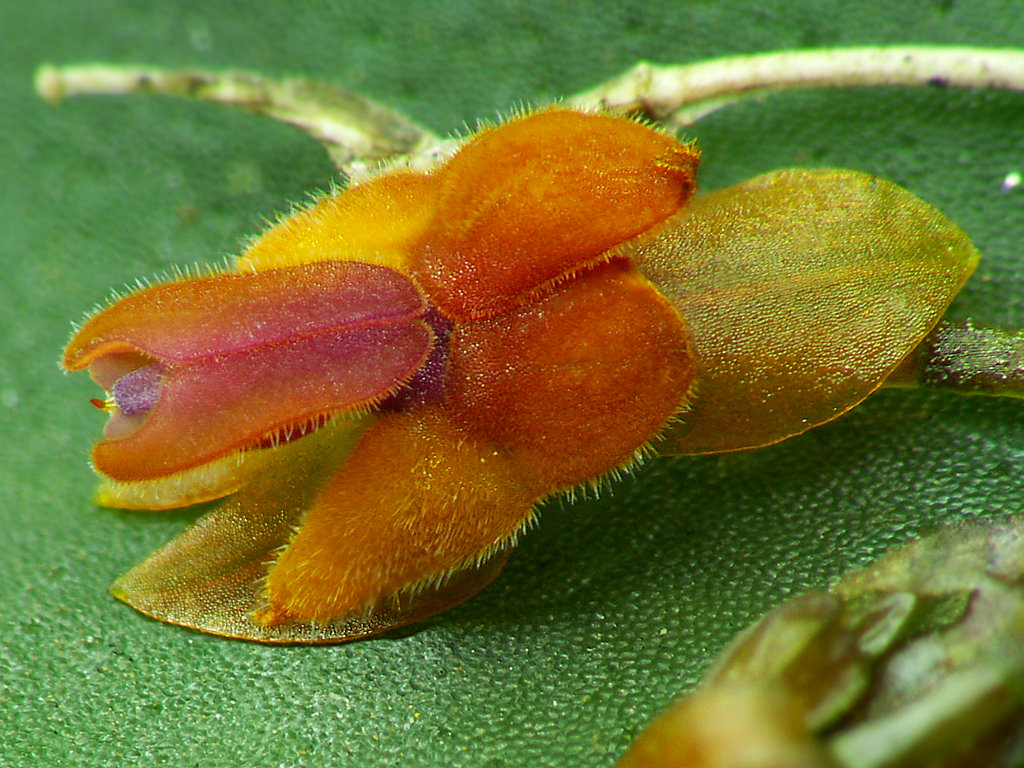 Lepanthes fimbriata Ames 1923 Photo By Daniel Jimenez ©
Leaf and Flower Photos by © Karremans, Used under permission of Epidendra Website CR



Common Name The Fimbriate Lepanthes
Flower Size .2" [5 mm]
Found in Costa Rica and western Panama at elevations around 1550 meters as a mini-miniature sized, cool growing epiphtye with erect, slender ramicauls enveloped completely by 4 to 6, lepanthiform sheaths and carrying a single, apical, elliptical, shortly acuminate, gradually narrows below into the cuneate base leaf that blooms on a short successively few, several flowered inflorescence holding the flower on the front of the leaf.
Similar to L laevis but the petals and lip are histute in this one.
Synonyms Lepanthes setos Luer 1984
References W3 Tropicos, Kew Monocot list , IPNI ; Lankester's Epidendra Website CR CHECKED Type OK; *Schedul. Orchid. 3: 11-12. 1923.
--------------------------------------------------------------------------------------