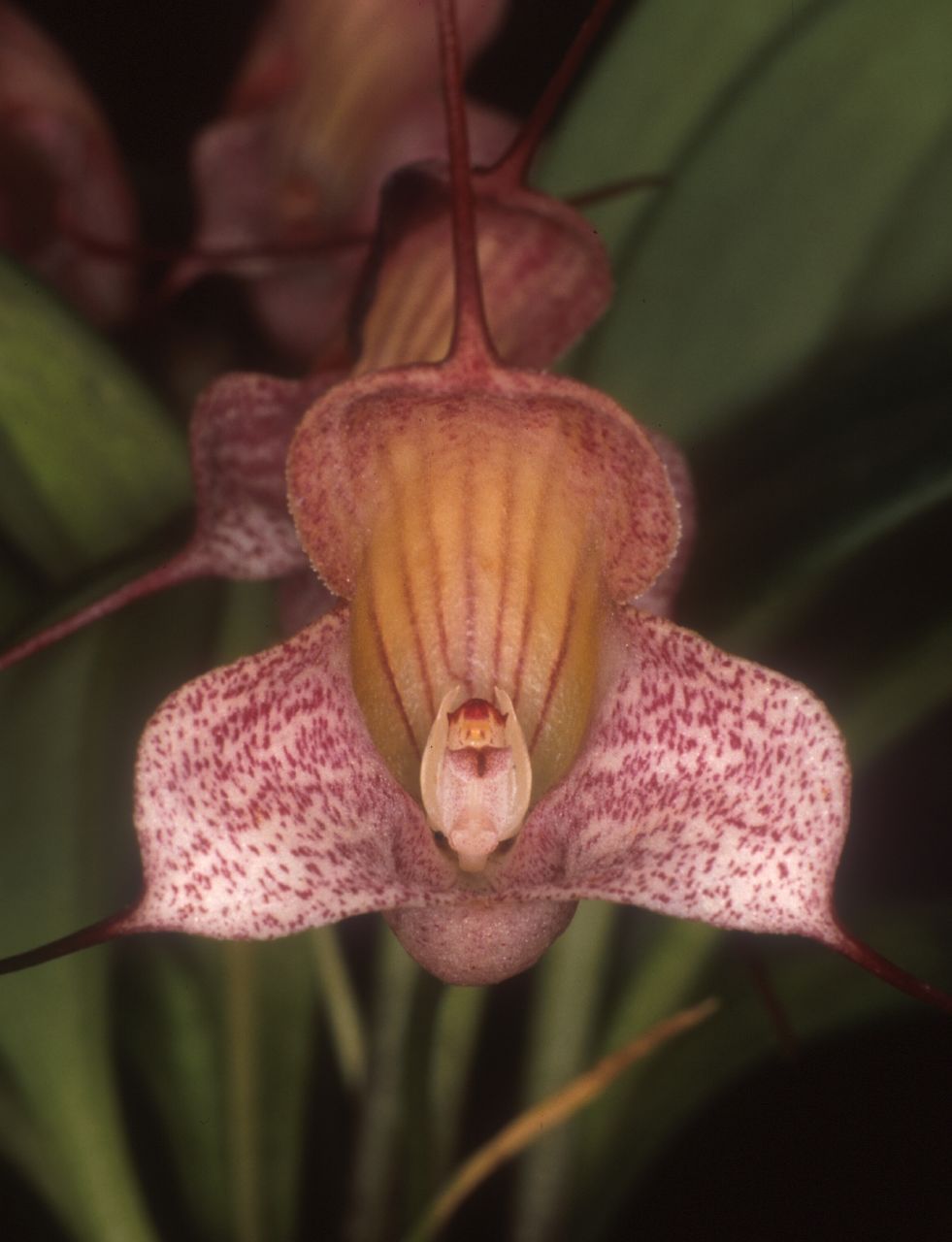 Masdevallia expansa Rchb. f. 1878 SUBGENUS Masdevallia SECTION Masdevallia SUBSECCTION Caudatae Veitch 1889 Photo courtesy of © Lourens Grobler.


to

LATE

EARLY

Common Name The Wide Spread Masdevallia [refers to the sepals]
Flower Size 2" [5 cm]
Found on the eastern cordillera of Colombia in Santander and Norte de Santander in cloud forests at elevations of 2500 to 2700 meters as a miniature sized, cold growing epiphyte with slender, erect ramicauls enveloped basally by 2 to 3 tubular sheaths and carrying a single, apical, erect, coriaceous, elliptical, subacute to obtuse leaf that is cuneate below into the petiole and blooms in the late winter and early spring on a slender, erect, 1 1/5 to 1 3/5" [3 to 4 cm] long, single flowered inflorescence arising from low on the ramicaul with a bract above the base and a tubular floral bract holding the flower below the leaf height.
Often cited as a synonym of M caudata and it may be so, but differs in the narrower, less deeply connate lateral sepals with a shallower mentum, the lip is oblong with an apical callus.
References W3 Tropicos, Kew Monocot list , IPNI ; *Otia Botanica Hamburgensia Rchb.f 1878; Orquideologia Vol 16 No 1 1983; Systematics of Masdevallia Vol 2 Luer 1986; Icones Pleurothallidinarum XXIII Systematics of Masdevallia Part 4 Luer 2002; Libro Rojo de Plantas De Colombia Vol 6 Primera Parte Saenz 2007
--------------------------------------------------------------------------------------------------------------------------